IT'S NOT A GREY WORLD AFTER ALL!
Concrete is a sheer art now at days, with many colours to choose from and various finishes available your property has become your canvas.
When making the decision to add a little or a lot of concrete to your life, let us give you the options and help you design the style you love.

We welcome the opportunity to earn your business & trust
Concrete has truly evolved since inception. Take a look around you ,all we build relies on concrete in many shapes and forms. If you are looking to revitalize your curb appeal you may want to add concrete, if you are looking to transform and or improve your exterior entertainment space we are the only partner you need.
Our passion for concrete doesn't only cover walkways, steps and driveways, or retaining walls and planters. We know that many homeowners are looking for rental income and are thinking of creating basement entrances and or looking to raise the headroom in their basements. We've got that covered too. With over 15 years of experience with concrete application and finishing we are the only partner you need. Don't take our word for it; take a look at our reviews on Home Stars for yourself.
Concrete Retaining Wall











—

Jeffery from Mississauga

( HomeStars )

Nick and his workers did a great job repairing our cracked retaining basement wall. He demolished the old one and redo the new one within 2 weeks time. He was very responsive and very patient in answering all of my questions.

When he came by to inspect the damaged retaining wall, he was very thorough in explaining what will be done and how it will be done. No pressure at all throughout the process.
Concrete Front Porch

Nick replaced our front porch. He contacted us the same day email was sent. He and his crew arrived as arranged and completed the job within the estimated time. His price was reasonable and the completed porch looks great. We would recommend him to anyone and will contact him again for further projects. Thank you Nick and your team!
Three Concrete Walkways

Nick and his team did an excellent job and the new walkways look great. Nick and his workers are very friendly and courteous and very professional. They showed up early every morning and worked hard and efficiently and left the job site tidy and safe when they left for the day. Nick listened to my concerns and was quick to satisfy them, he is easy going and casual and easy to talk to but he is also very professional in his trade and business. The quality of the work was excellent and the price was fair. I will recommending Solo Construction to my friends and family.
Concrete Paving Between Two Houses

AWESOME QUALITY AND PRICE!! Nick, the owner, provided us with a quote, and came to the site to manage the team and make sure the work was completed as per our specifications. Nick is experienced, knowledgeable and professional. His team was also efficient and professional and completed the work with outstanding craftsmanship. We will definitely rehire Nick in the future -- the quality and price cannot be beat!! Thank you Nick!! We and our neighbors are really enjoying our beautiful new cement walkway!


DON'T HESITATE TO GET IN TOUCH
CONTACTS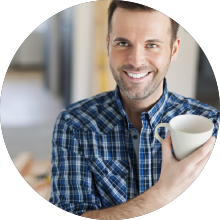 SOLO CONSTRUCTION LTD.
220 Pellatt Ave
North York, ON
M9N 2P6
Office: 647.346.2775
Cell: 416.357.7978
Fax: 647.346.2775
E-mail: soloconstruction@rogers.com



